Download your "Clean Booking Certificate"
The CompuSoft booking platform and hosting center is primarily powered by solar energy. We support a positive climate impact by reducing the CO2 footprint - and so do you as a user of our hosting center.
Our "Clean Booking Certificate" is available as a download. If you use a CompuSoft hosting solution you are welcome to download and use it in your marketing.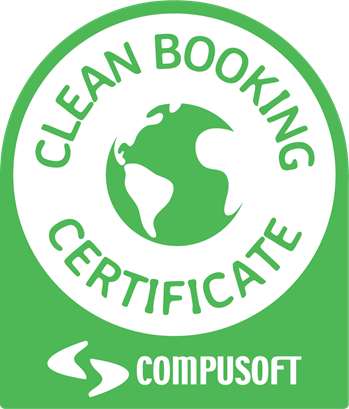 ...
Free download for CompuSoft's hosting clients
The certificate is available in three file formats, so you can choose the one that best suits your company design.
CompuSoft implements the "Clean booking certificate" in our software products, so the certificate will automatically be seen on your online booking, in guest apps, and on online payment sites.
Certificate color
Green:
RGB: 78 - 184 - 87
HEX: 4EB857
CMYK: 70% - 0% - 91% - 0%